Tank Gun
1. elevation tube holder: insert 1.4mm pin to center of these two part and cement it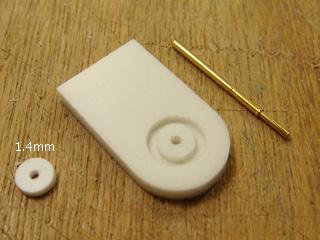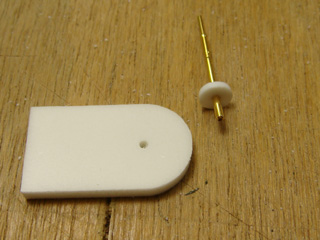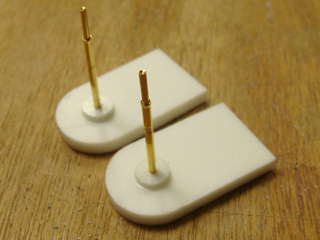 Small circle part with 1.4mm hole is just used to align elevation tube holder center, do not cement it.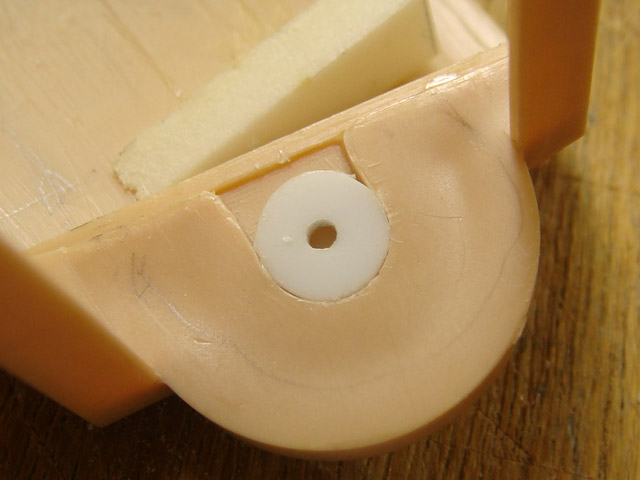 Trim here to avoid interference when inserting elevation tube holder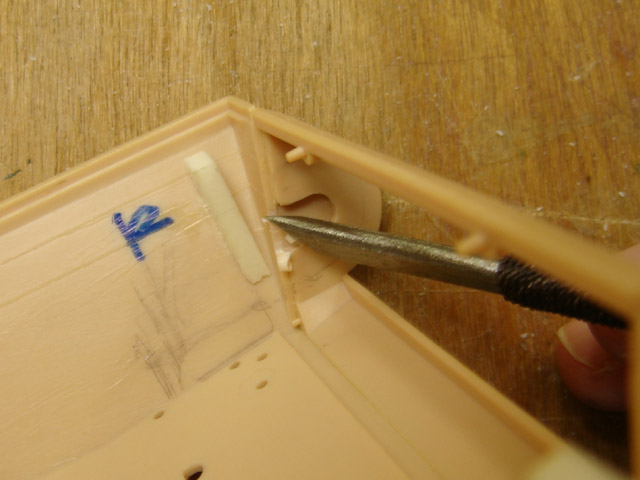 Have some Tamiya 5mm square beam, drill it with some 1.6mm hole at 10mm pitch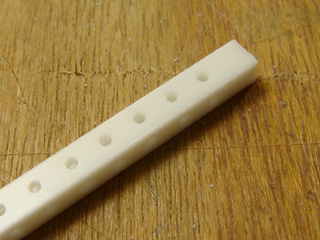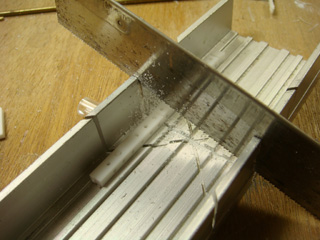 Drill Top block with 2mm hole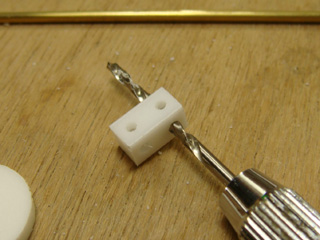 Tap Bottom block with 2mm*0.4 thread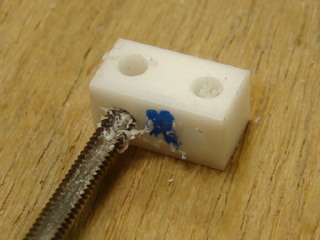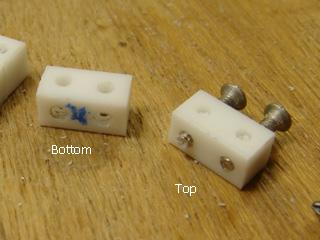 Make two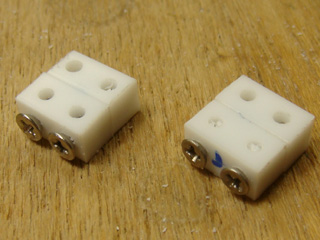 Fit 0.3mm plastic sheet on top block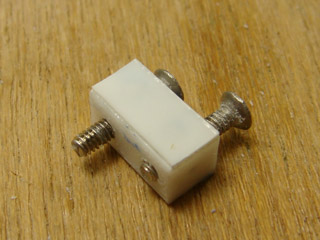 Cement top block elevation tube holder, bottom block to turret roof. Do not cement top and bottom together.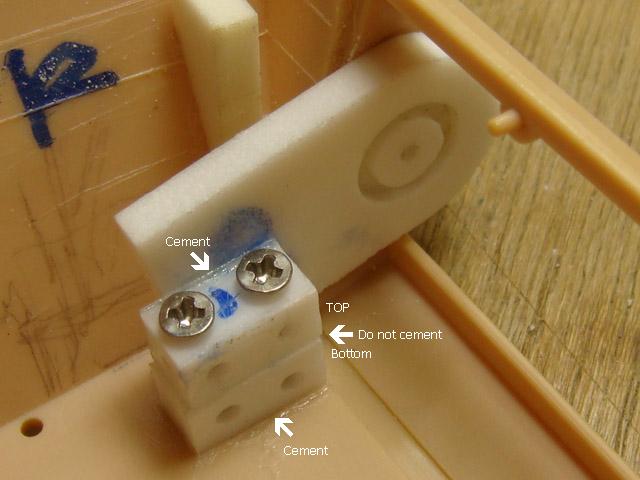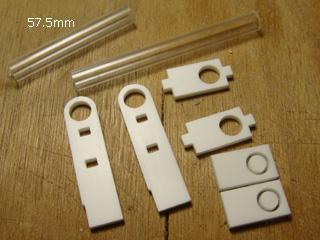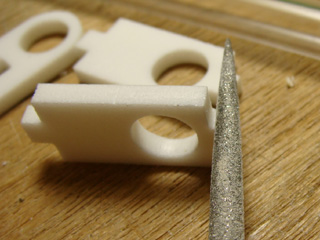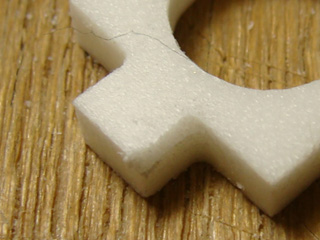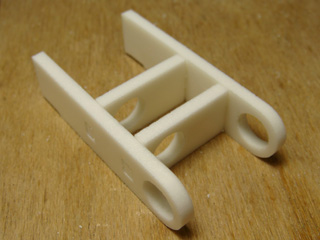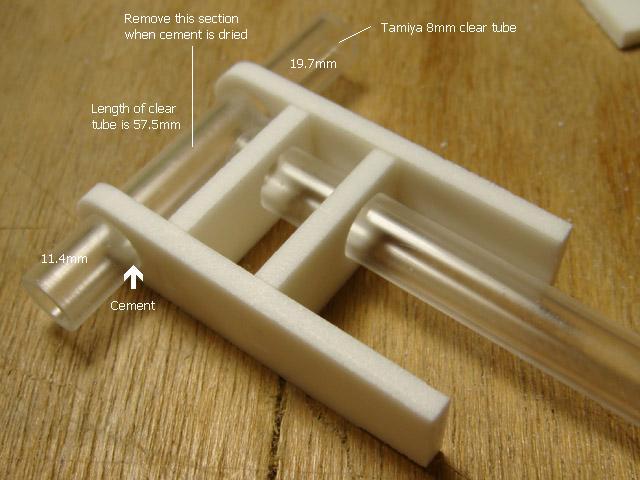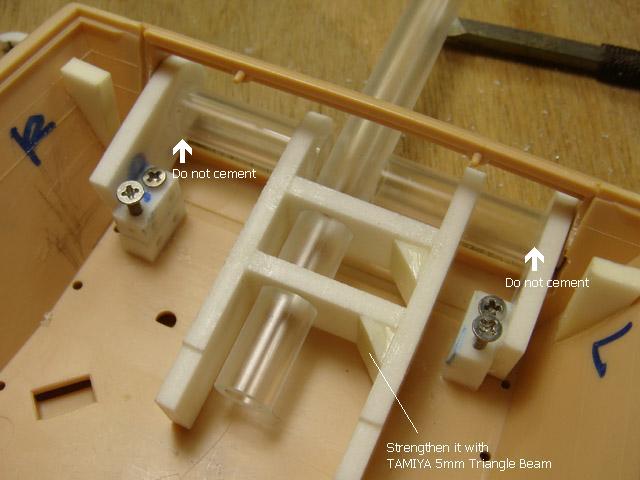 Have two small piece of Tamiya 3mm square beam, cement it to recoil unit, drill 1.4mm whole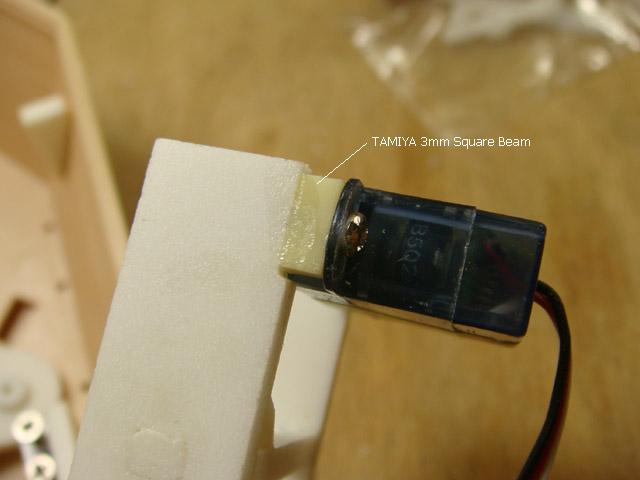 Bolt it with the screw come with servo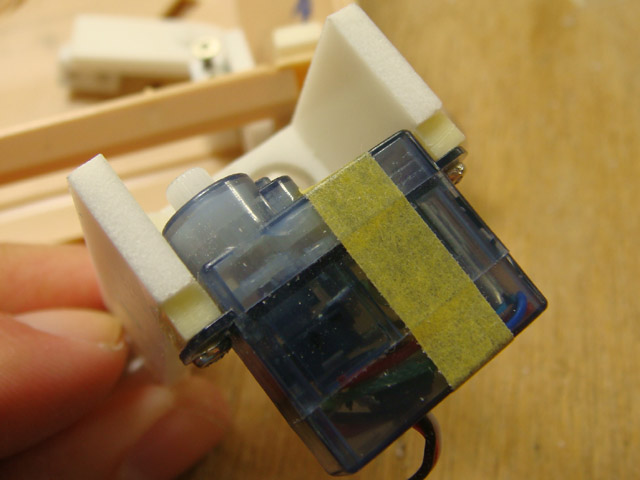 Link barrel end and servo arm