Gun Recoil
Remove gun and mantlet from Tank
Get A7, A8 and MA6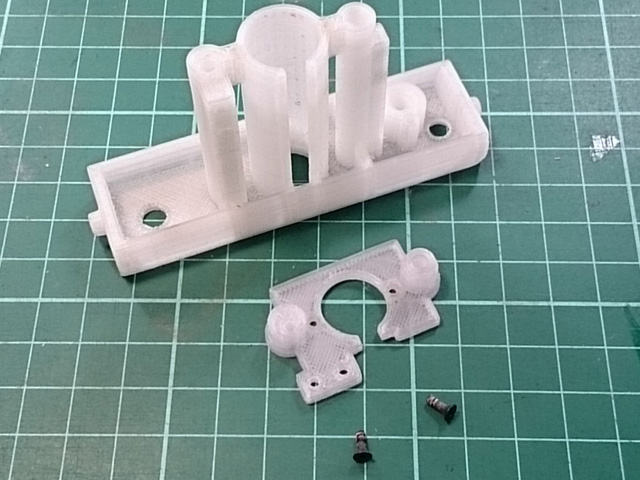 Bolt A8 to A7 with MA6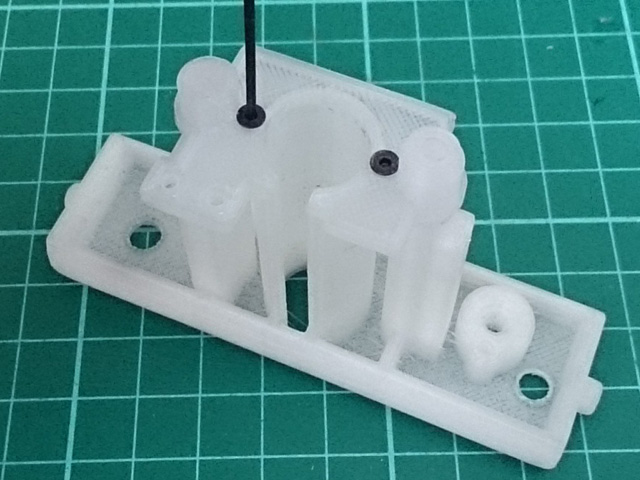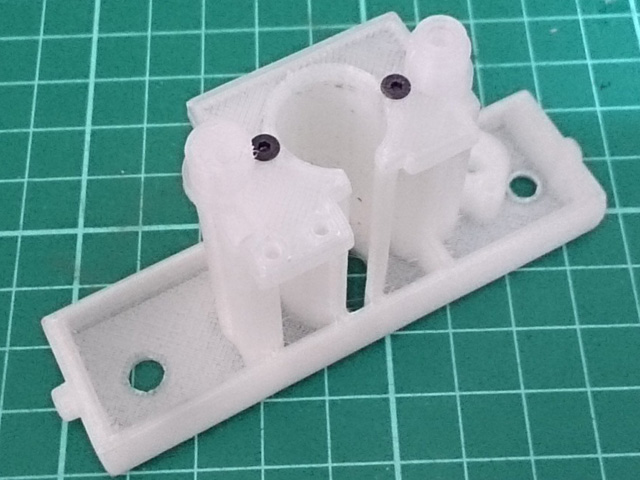 smooth inner surface of A7 for barrel movement.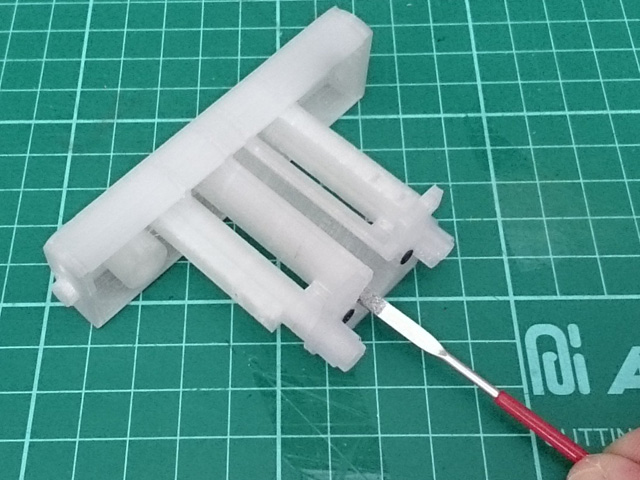 Drill screw hole on A6 with 1.6mm drill bit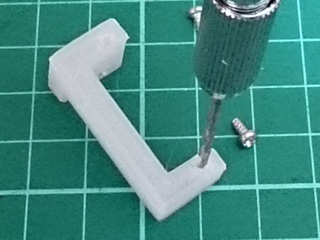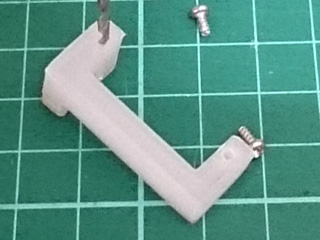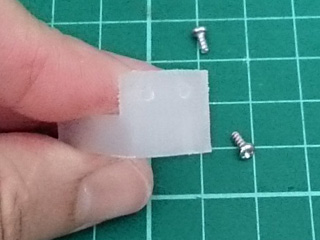 Set recoil servo direction to Normal, plug servo to TK board to set right position of servo output shaft, then to fit recoil gear to servo, use black screw in servo bag.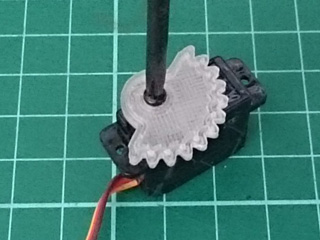 Fit servo to A6, use Tapping screw in servo bag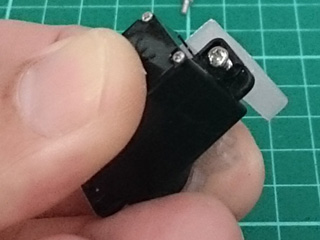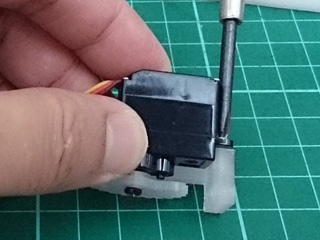 To view of recoil servo assembly, Notice the angle of gear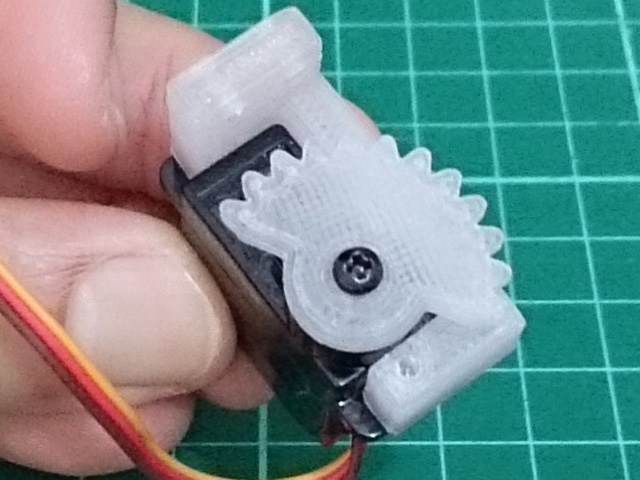 Bottom view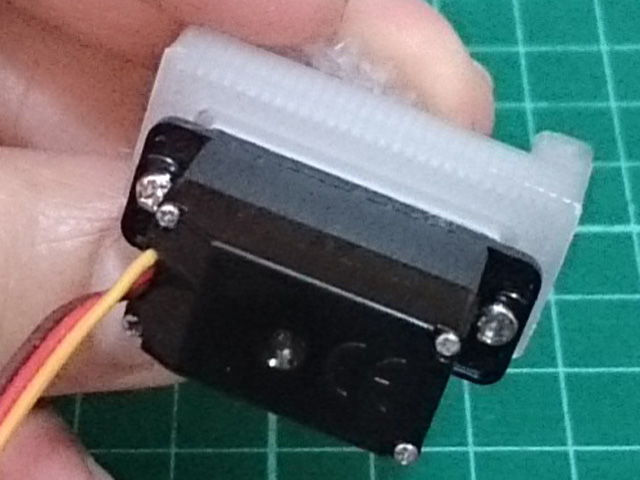 Fit recoil servo assembly with MA2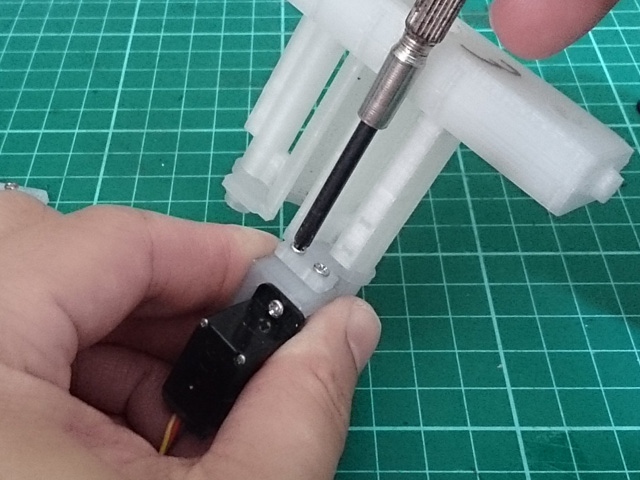 Insert A1 ( also smooth contact surface between A7 and A1 so that they can move smmothly)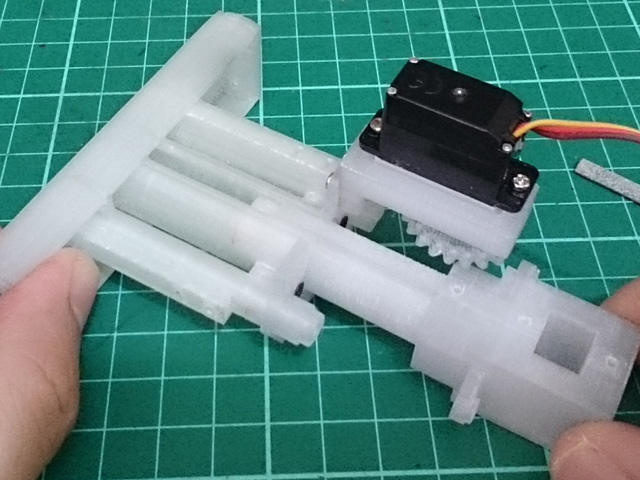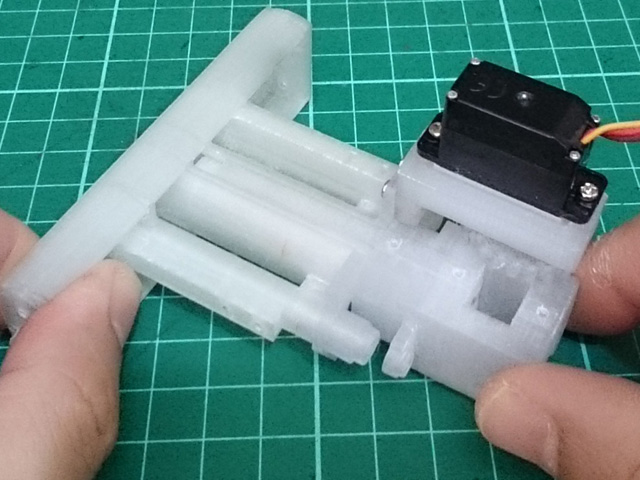 Bolt A3 to A1 with MA3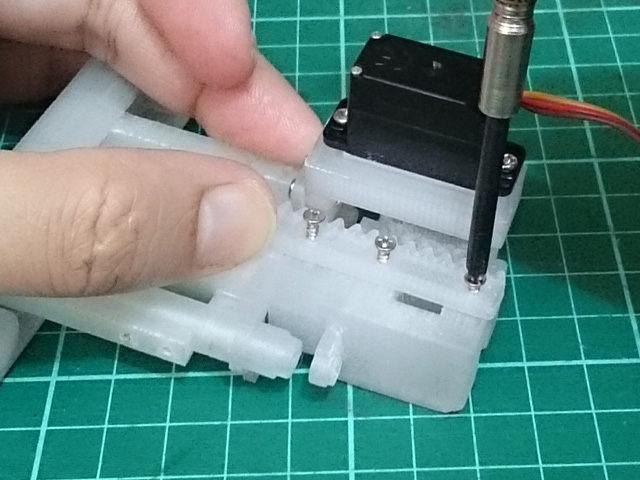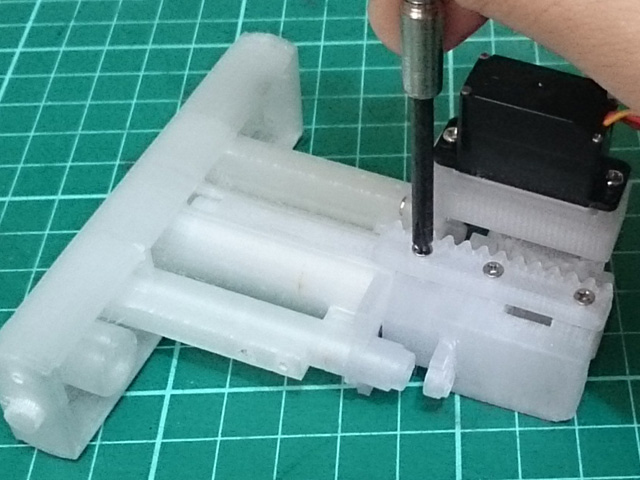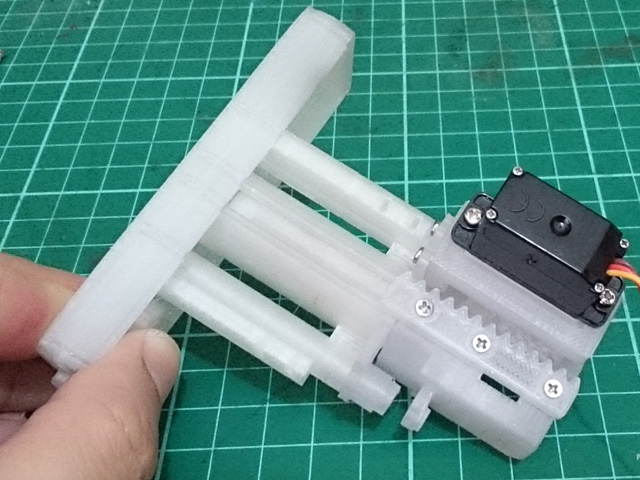 Fit A9 with MA3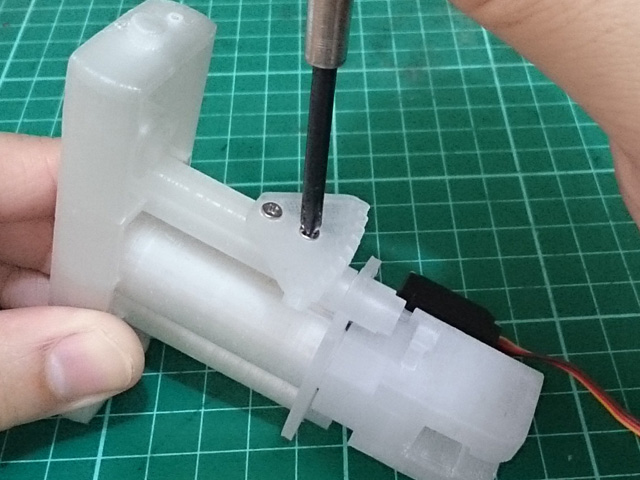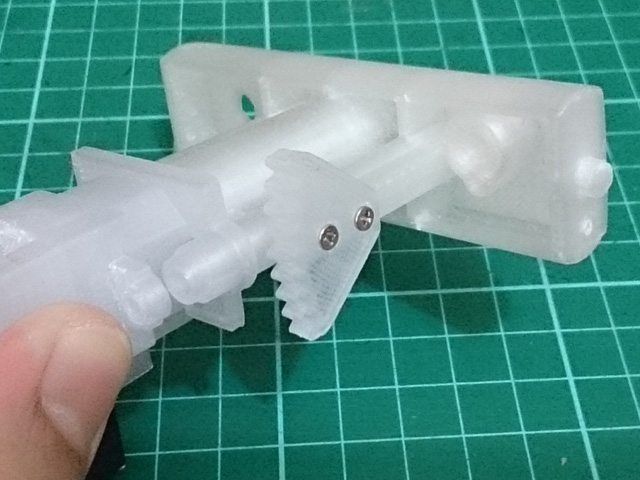 Fit A13 and A14 to A7 with MA3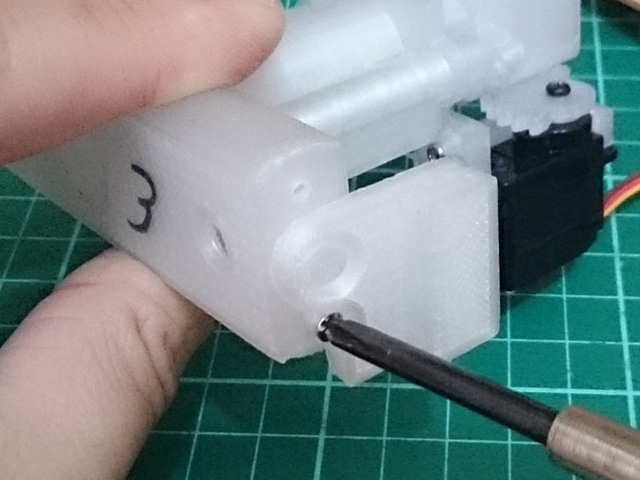 ¡@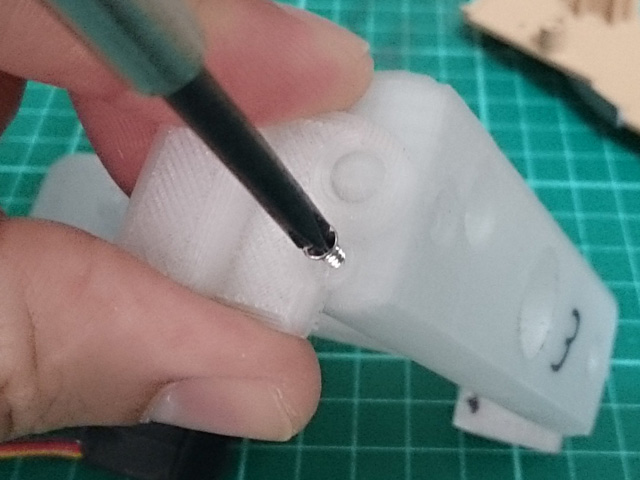 Put tunnion to turret lower hull, align it as picture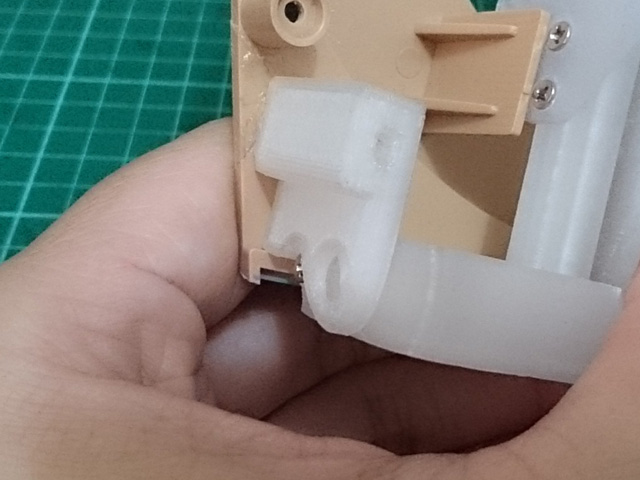 ¡@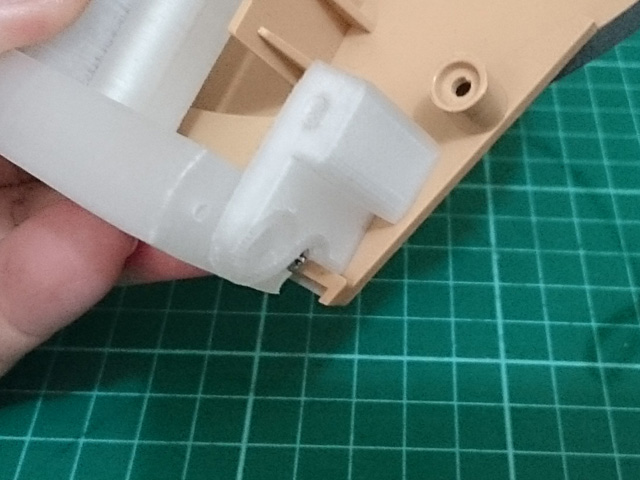 Use 2.6mm drill to make hole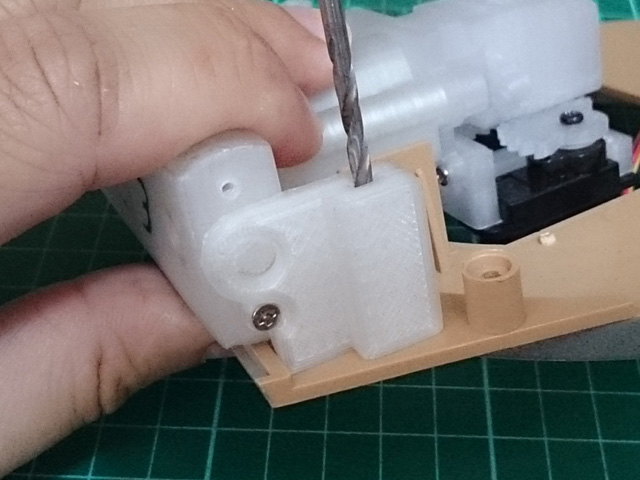 On both side.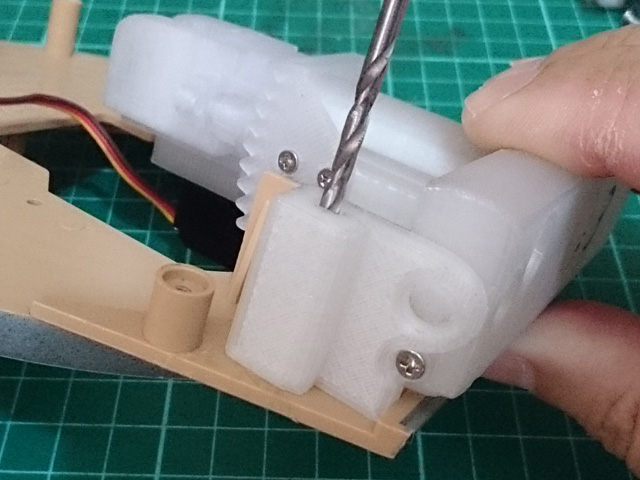 Then use 3mm drill to expand hold to 3mm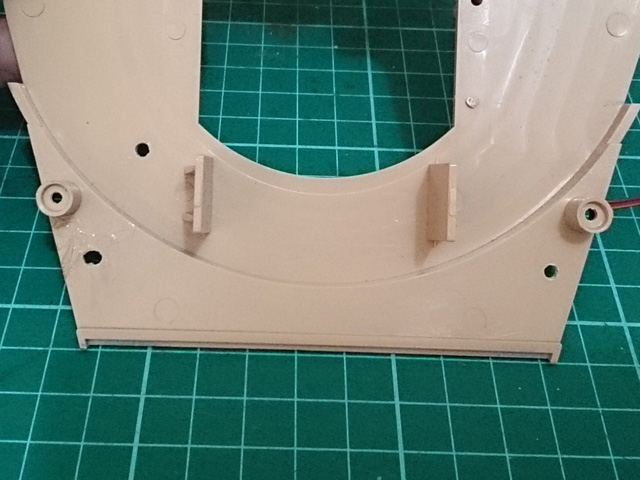 Insert MA6 to MA7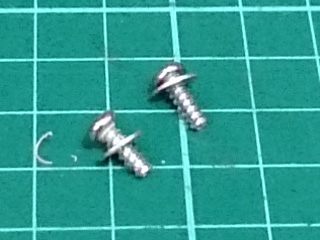 Bolt A13 and A14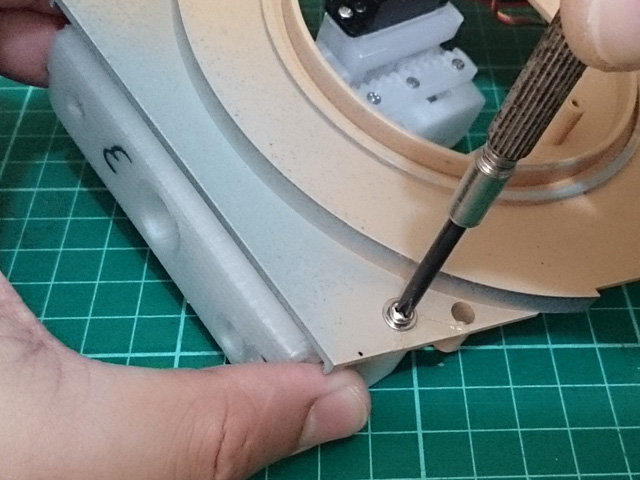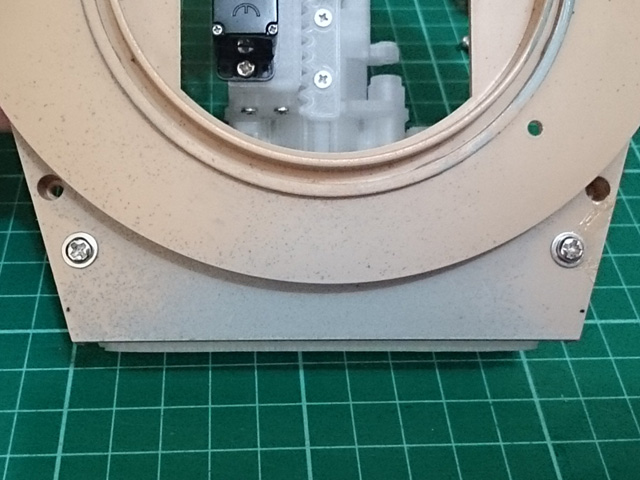 Remove screw.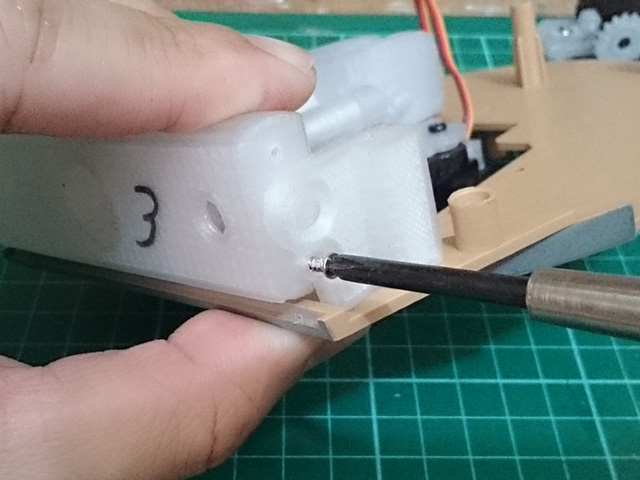 ¡@